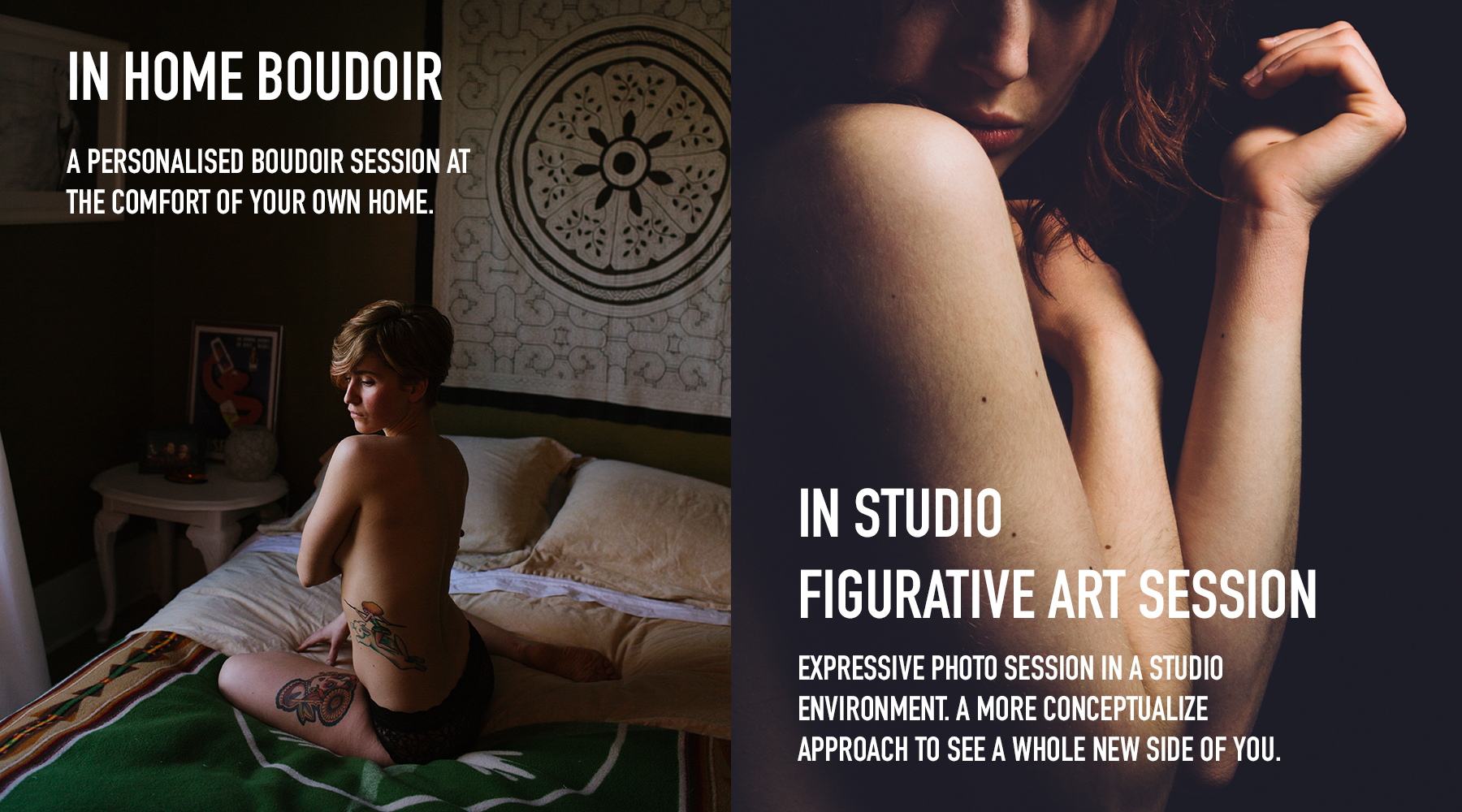 I currently offer In Home Boudoir and In Studio Figurative Art session.
In Home Boudoir is a personalized boudoir session at the comfort of your own home. This give you the feeling of secure, comfort and confident being surrounded by your own space. The session is mostly done in natural lights available at your home to reflect the natural true ambiance of your home. The space, the ambiance, and yourself are my inspiration.
In Studio Figurative Art session is an expressive photo session in a commercial studio environment. It is a more conceptualize approach to see a whole new side of you. Various different studio lighting techniques will be used and it involves a lot of highly sculptured posing to accentuate body line, so the creativity is endless.
In Home Boudoir session has no session fee and price starts from $650. In Studio Figurative Art session starts from $800. All products and pricing options are a la carte and it's really simple.You just pick the range of products that you like, such as album, prints, canvas and the digital files in a USB flash drive. Affordable payment plan is also available for your convenience.
To know more detail about the product pricing, send me an email at mail@boonong.com or press the following button to inquire.