Sometime in 1998, an advertisement of a contemporary dance theater intrigued me. I took a bus and travelled alone to this foreign city – Johor Bahru, Malaysia and watched the first ever dance theater show in my life. After the show, I remember clearly that I couldn't fall asleep. The image of the show was still vividly in my mind, so deep that I kept getting dreams about it. I simply do not want to forget every scenes, moves, touches and emotions from the show.
Sometime in 2006, by chance, I was one of the part time dancer in the same contemporary dance theater and has the privileged working with this well known choreographer. While I do not consider myself as a good dancer, the amazing part of this experience is that I've learned through the combination of different elements and sincerely convey the rawest emotions and delicate details, a story can touch people's heart. I cannot even remember since when my heart has been opened up so much and cried non stop.
Since then, subconsciously, I have carried forward this experience into my current photography work.
I never considered myself a good photographer. In fact, I am just that dude, hiding at the corner, crafting away  imagery in the attempt to re-choreograph and tell a story that is honest, simple and truthful, simply to touch people's heart.
Even if there is just one person who enjoys it, that's already enough.
~~~ ~~~
I want to share this experience with you.
For the first time, I am partnering with Teri from Teri Hofford Photography and holding a 2 days boudoir workshop.
Teri and I are two very different personalities, both have their distinct way of approaching boudoir photography. In this workshop, we will showcase how we approach our photo session, sharing the importance behind the art of our work, and show you that there is not just one way to create in the boudoir industry.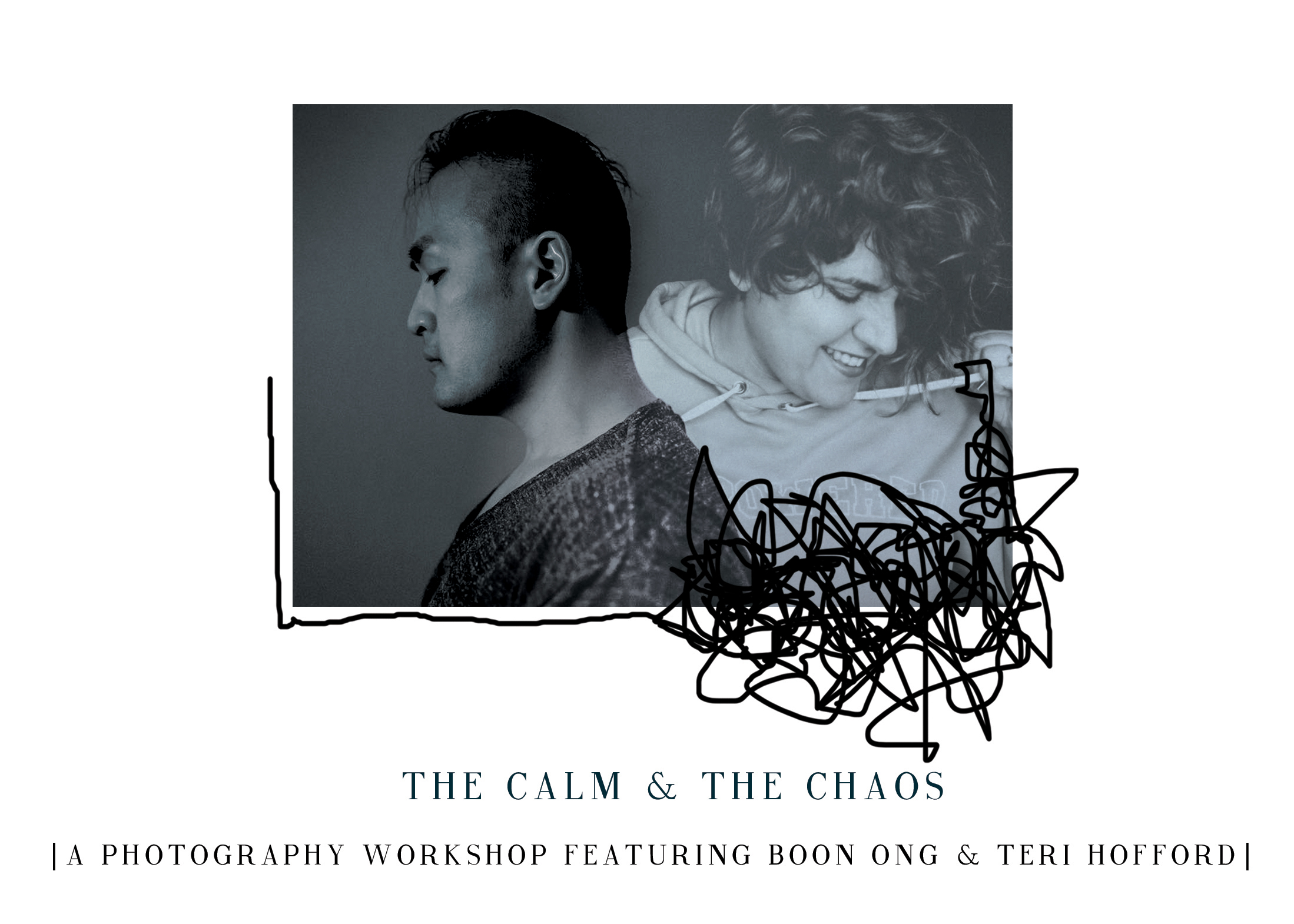 The Details
Location: Calgary, Alberta
Date: April 20 – 21, 2018
Price: CAD$ 750 + GST
Includes:
2 days of instruction & shooting with 2 award winning photographers
Lunch and snakcs provided on both days
A great bonding experience between yourself and peers
Accomodations can be provided at $50/night
Click HERE for more details
If you have any questions, feel free to email me at:  mail@boonong.com
I'll like to see you there.