A belated announcement but happy things are never too late to be celebrated.
I recently submitted one of my work to the Do More Award and I was the winner of the competition, titled "Nude". Do More Award is a boudoir photography competition organized by the Do More Wear Less Forum. It is a prestigious community of boudoir photographers from all over the world, sharing their experience and their work. The Forum also offers frequent tutorials, education materials, and give aways. Do More Award is a competition with a selected theme every few weeks, winner of the competition not only gain the title as Do More Award winner, it also comes along with many wonderful prizes, such as business tools, free albums, education opportunity, etc.
I feel so proud yet humble to have won the Do More Award, this is such an honour, especially there are so many amazing photographers out there showcasing their incredible and artistic work. I really want to thank the judges for picking my work; credit also goes toKate Snig, she is such an amazing model to work with, also many thanks to my readers and also many artists that I have/have yet worked with, thank you for trusting and believing in me, and showing so much support to my work.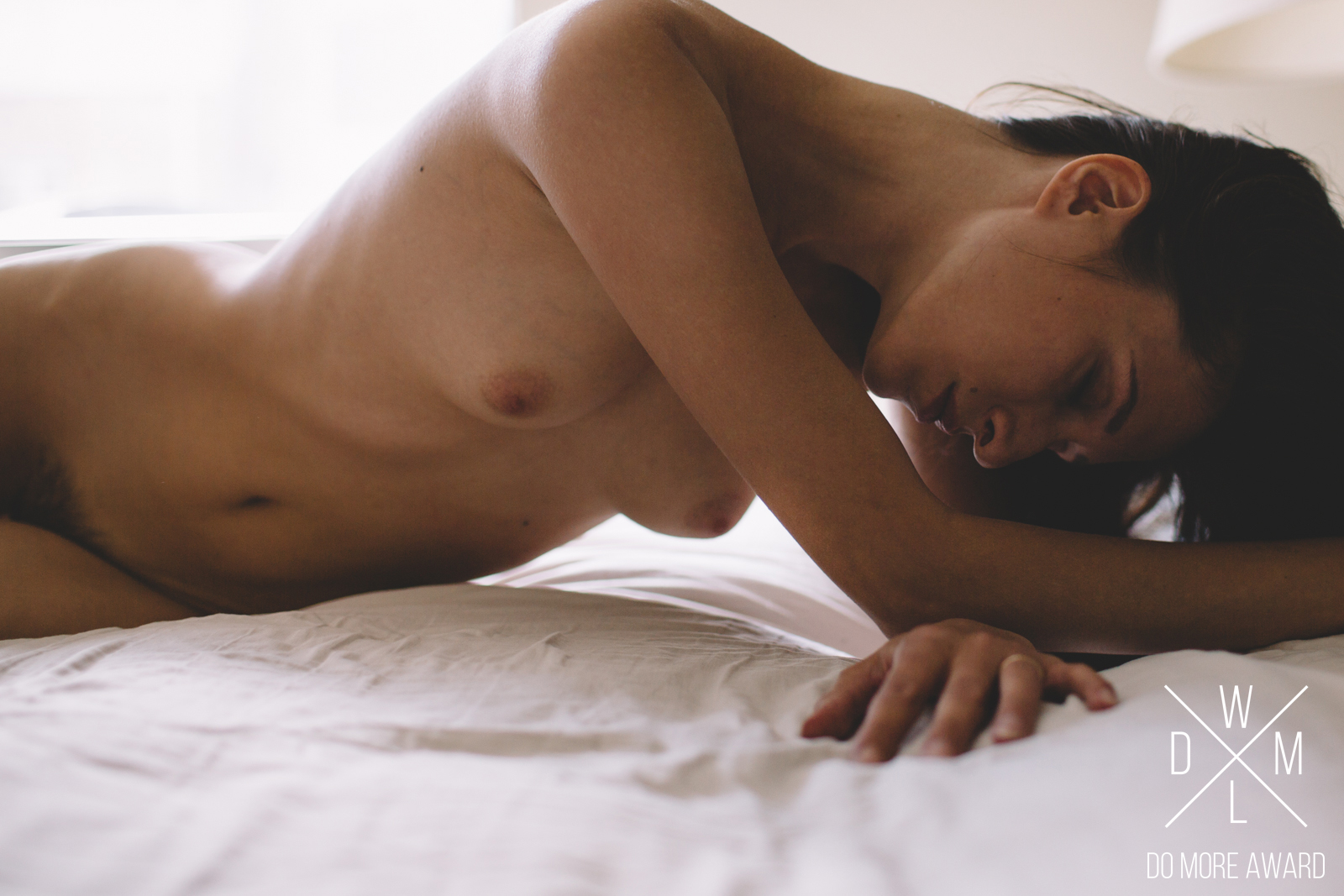 "Congratulations to Boon for winning last weeks challenge of Nudes! It wasn't an easy choice but every time I looked through the feed, it was always the photo I came back to. It drew me in and made me feel something, which is exactly what I love about photography, about art. The shapes, the light, the emotion. Great job Boon! " – Ewan Phelan