Yesterday, I was nominated by a fellow photographer with a specific challenge of Black & White nude art selfie. This is really a tough and stressful challenge. What the heck, I'll just see what I can come out with.
Day 1 – 5:40 a.m. – Inner Self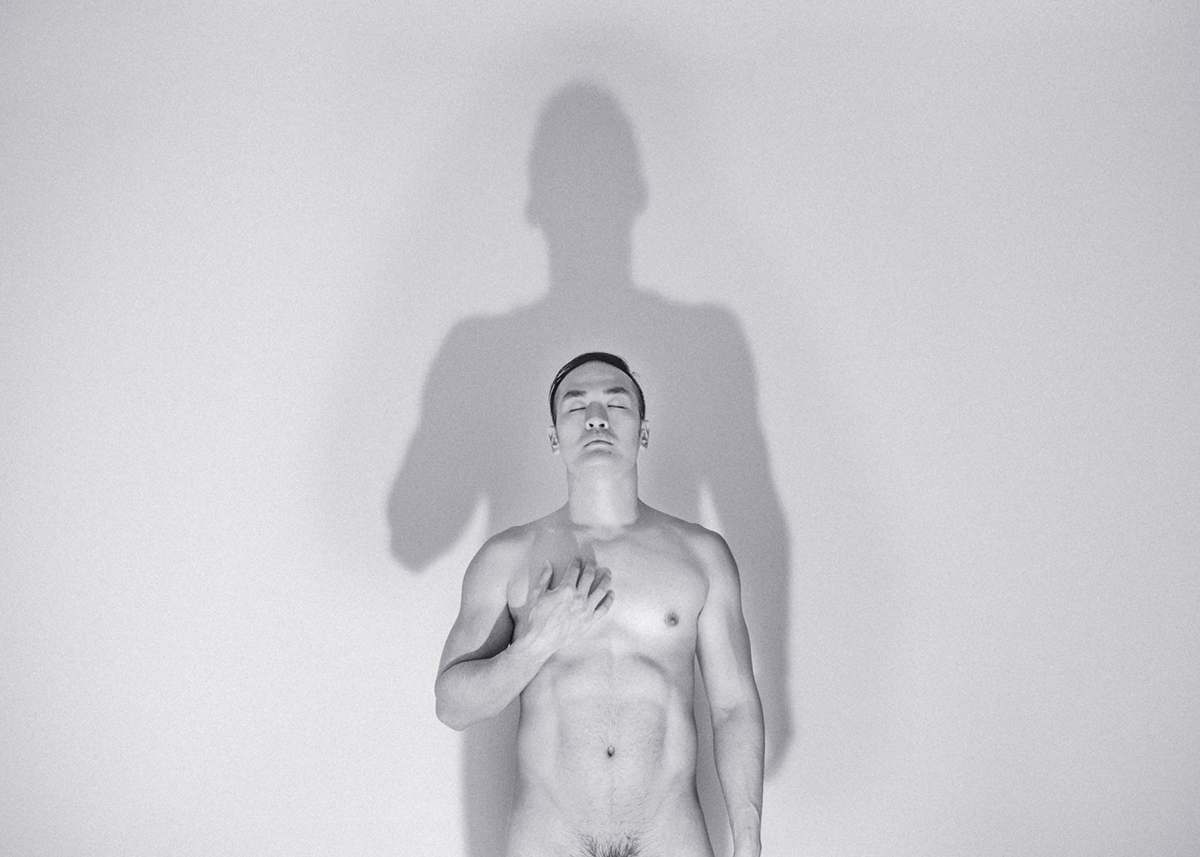 Day 2, I am going with something a little more figurative.
Day 2 – 7:05 a.m. – Bronze Self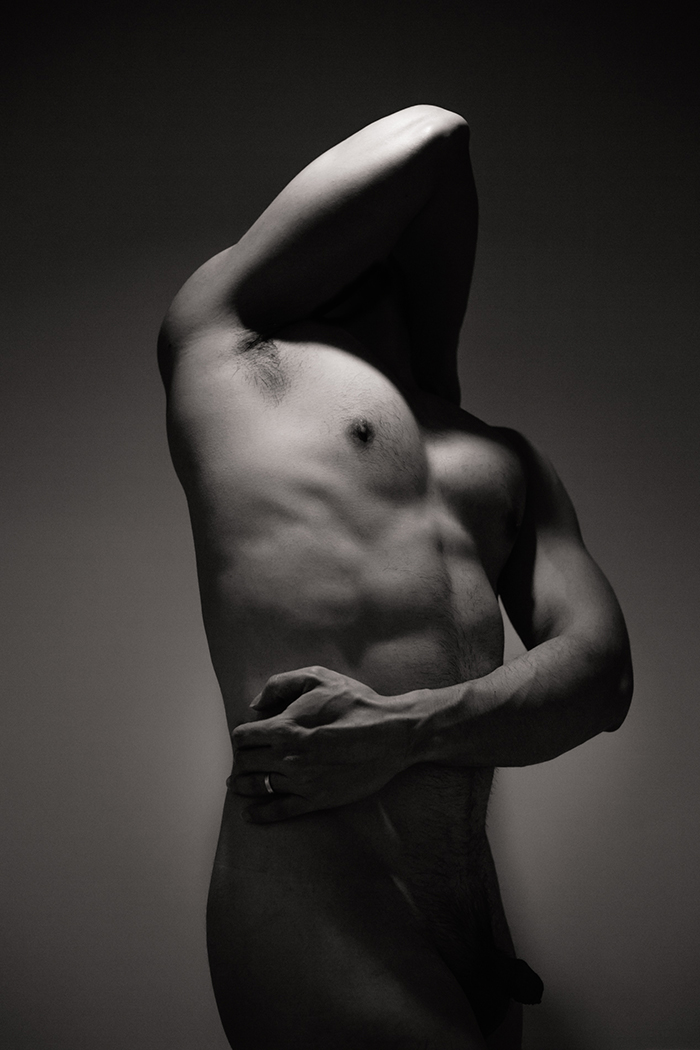 Day 3, I have to admit I'm a little exhausted for doing this very early in the morning; some how I've taken this challenge too seriously. It's Sunday, and I slept in.
For the longest time, I have tried my best to keep my nude art work as neutral as possible to avoid being called porn. Lately, I attended a boudoir workshop and I have learned that it's ok to talk and have pride with your own sexuality. Let's admit it, I do feel good when someone compliment my body. Just like everyone else too, I love sex.
Day 3 – 11:48 a.m. – Sunday Self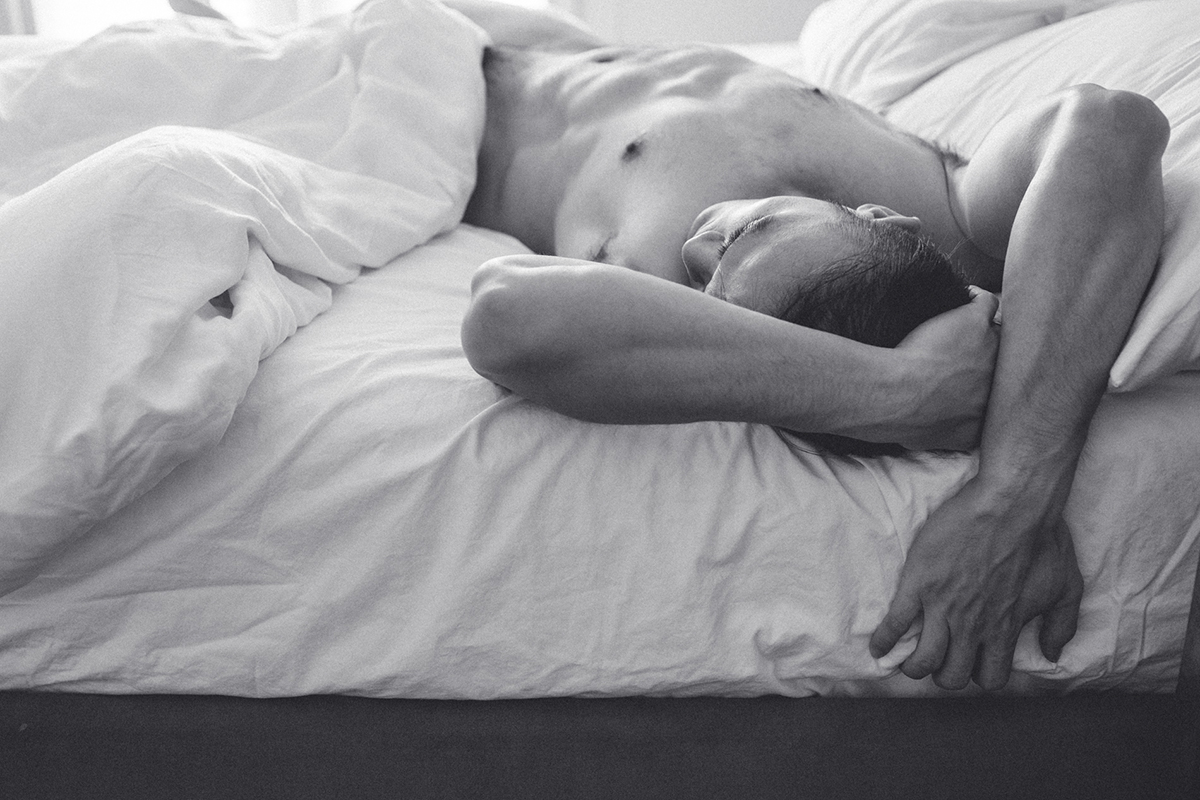 Day 4 of Black & White nude art selfie challenge. It's pretty much a known fact that majority of the commercial photo work are highly edited, with skin perfection. I don't blame them, we all are the culprit.
If you ask me if I am conscious with my body during these selfie? Hell ya, who doesn't. Honestly, there is a split moment that I thought may be I should trim my body hair and edit my skin a little bit. At the same time, I thought why bother and who I am pleasing here. And then I pump up the clarity in this photo. I finally understand what does it mean by "be comfortable of your own skin".
This photo is also inspired by the James Dean collection.
Day 4 – 6:32 a.m. – Conscious Self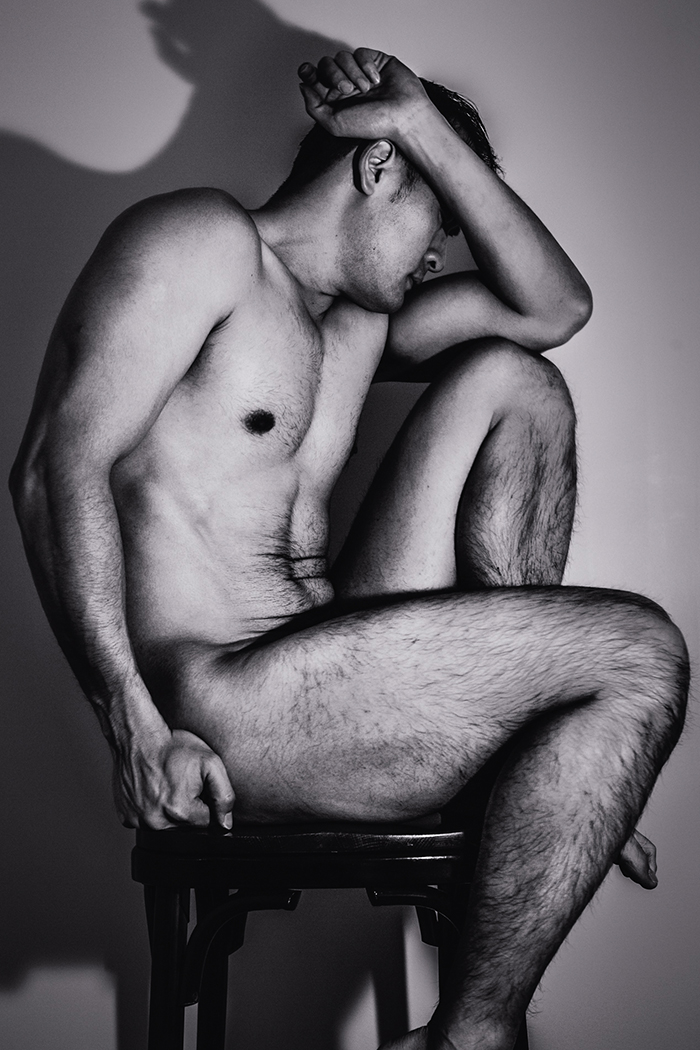 Day 5 of Black & White nude art selfie challenge.  The past few days has been a great fun, yet stressful (self-inflicting) and challenging. I have put up my work in 4 different photography groups, as well as my personal Facebook page. Besides feeling glad to see so many comments and compliments, I feel really humble that my work are well appreciated and I am getting inquiries for print. That's quite a thing to me (and I better work on that).
Moving into the final Day 5, this piece is really part of myself. I often struggle with my own indecisiveness. I can be quite annoying at times (my family and close friends would probably agree with me on this). I often know what I want, is that little push that's all I need. "Follow your gut feel, Boon." That's what I always say to myself.
This is a diptych piece, there isn't a certain way to the placement of these two photos; flip it horizontal or hang it top-bottom, either way, it still works. As a final piece, no more fancy lights, just plain cleanliness and simplicity.
Day 5 – 3:35 p.m. – Real Self