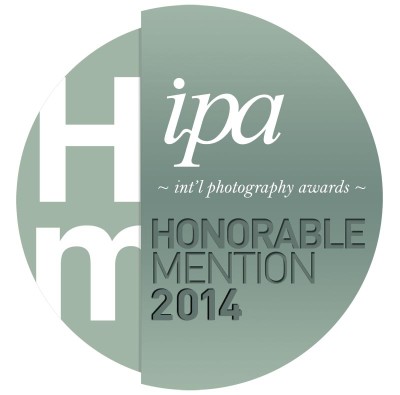 Once again, I put my photos up on the international stage, being judged by a huge line up of jury panel. It was a very last minute decision that I decided to participate in the 2014 International Photography Award. This year, I didn't get the result I was hoping for but I am very happy; 5 of my collections have received 6 honorable mentions in this year 2014 IPA. Looking at all the other work that were being submitted from around the world, it was a very stiff competition, and they are all exceptionally good. No doubt, I still have so much to learn.
Nevertheless, the goal is to participate and push myself out there. Something that deserve a champagne toast is I had fun, lots of lots of fun in photography this year. Not only I have continued working on this challenging genre of figurative art photography, I have also double my wedding work this year. Although it may seem that I am doing so many different things but my voice is very clear; I am also lot more confident in my work than before. Soon, I will be announcing a new business direction of Boon Ong Photography.
Till then, hop over to check out all of my submitted collections that were awarded Honorable Mention in 2014 IPA.
Title: Mae
Honorable Mention (Category: Fine Art – Nudes)
Title: Puzzle With A Piece Missing
Honorable Mention (Category: Fine Art – Nudes)
Title: The Vulnerability
Honorable Mention (Category: Fine Art – Nudes)
Title: Marla
Honorable Mention (Category: Fine Art – Nudes)
Title: Sleepless
Honorable Mention (Category: Fine Art – Nudes)
Honorable Mention (Category: People – Self-Portrait)