Wow! This Figurative Art Photography – 10 Days Series have already reached the mid-way point … and I survive!
Today, I am bringing back Marla Singer. From the relax Collection 1 – Simplicity to the hardcore Collection 3 – Edgy, we have seen different sides of Marla. Today, I'm going to show the sensual side of her.
One of the biggest take out from this workshop is not to underestimate a small little prop that being put onto a model. Probably because a full nude body with a blank solid backdrop, everything seems pretty empty. Any props that being introduced into the set, it gets magnified and grabs attention from our eyes.
In this session, I have to admit that I struggled a little when photographing Marla on a blank backdrop; there were only that much I can photograph before all the photos become repetitive. Until Kevin pulled out a long piece of grey tulle and wrapped it all around Marla, immediately, everything changed drastically. The see through fabric lighten up the skin tone, in fact I finally realized she has a great hair colour (despite we have already been talking for more than an hour prior the session).
In this collection, I am approaching it more like a high fashion photography. With the restriction of making any big moves, Marla did an amazing job with the small subtle changes in her curve, eye contact, and the intricacy of her expressions just drive me crazy. Being a fan of light poses photo, I actually like this collection a lot. Any of these photos could be a great piece for cosmetic and fragrance ad.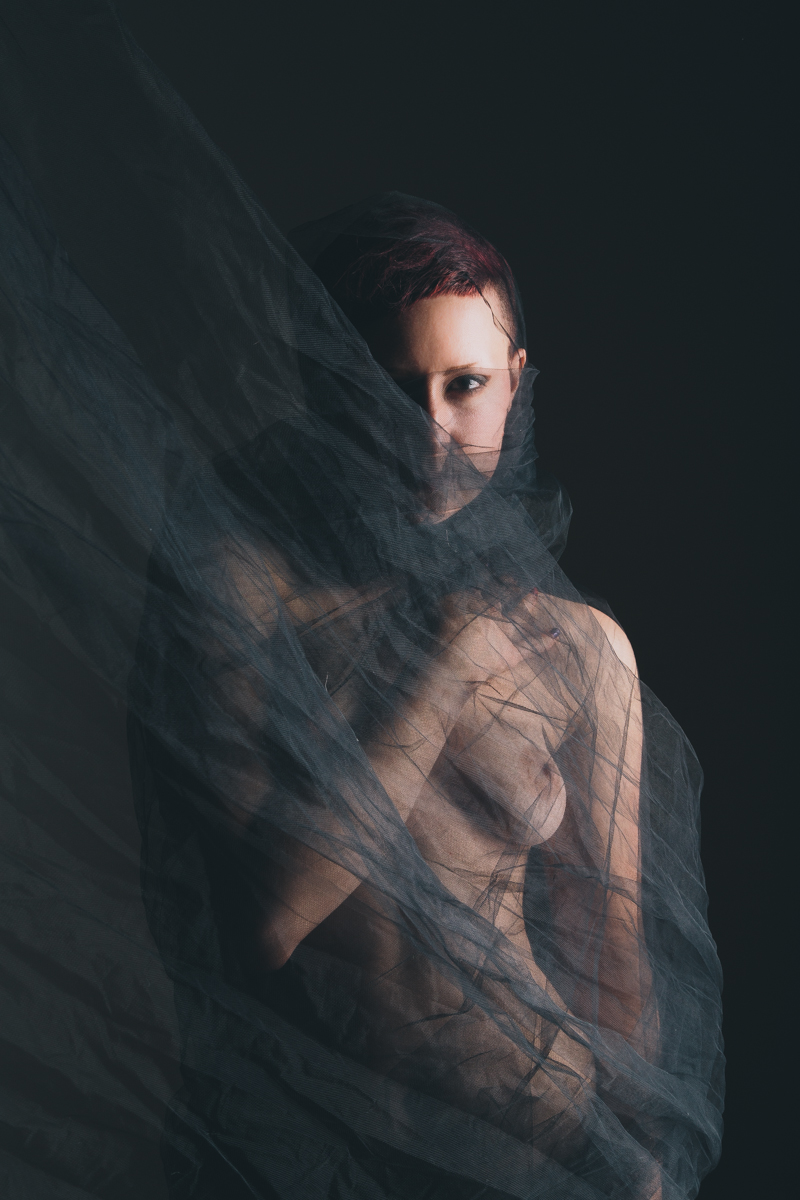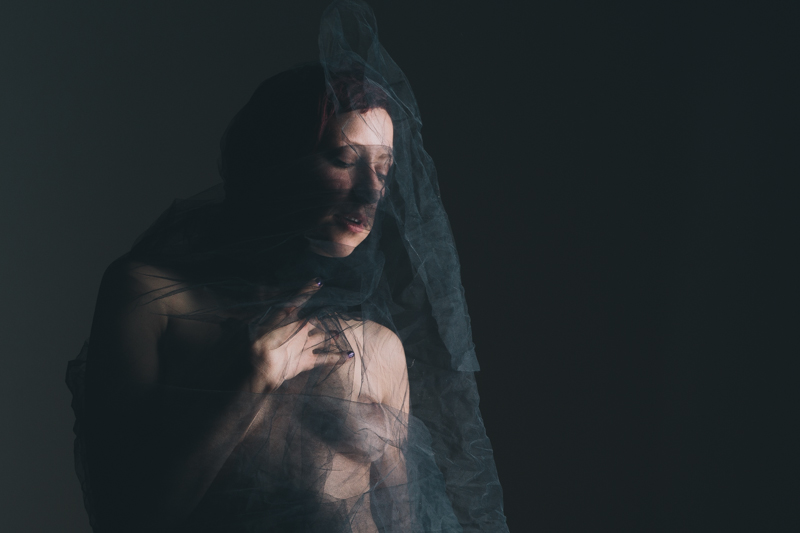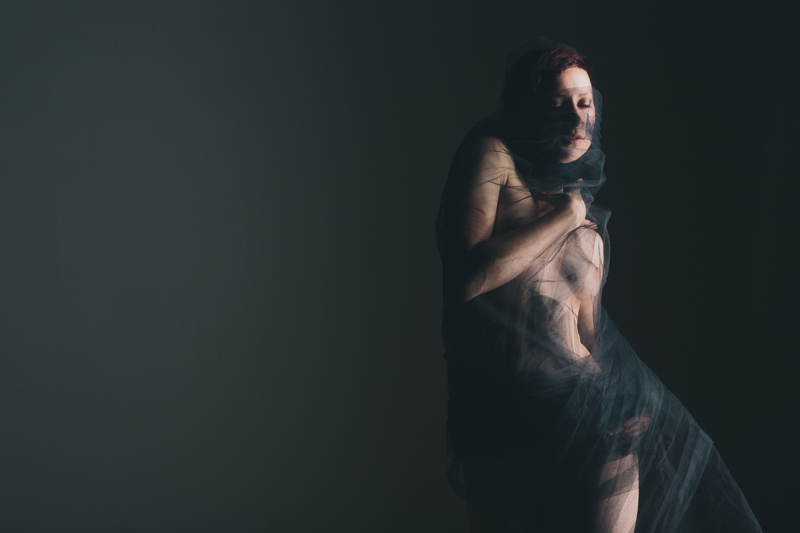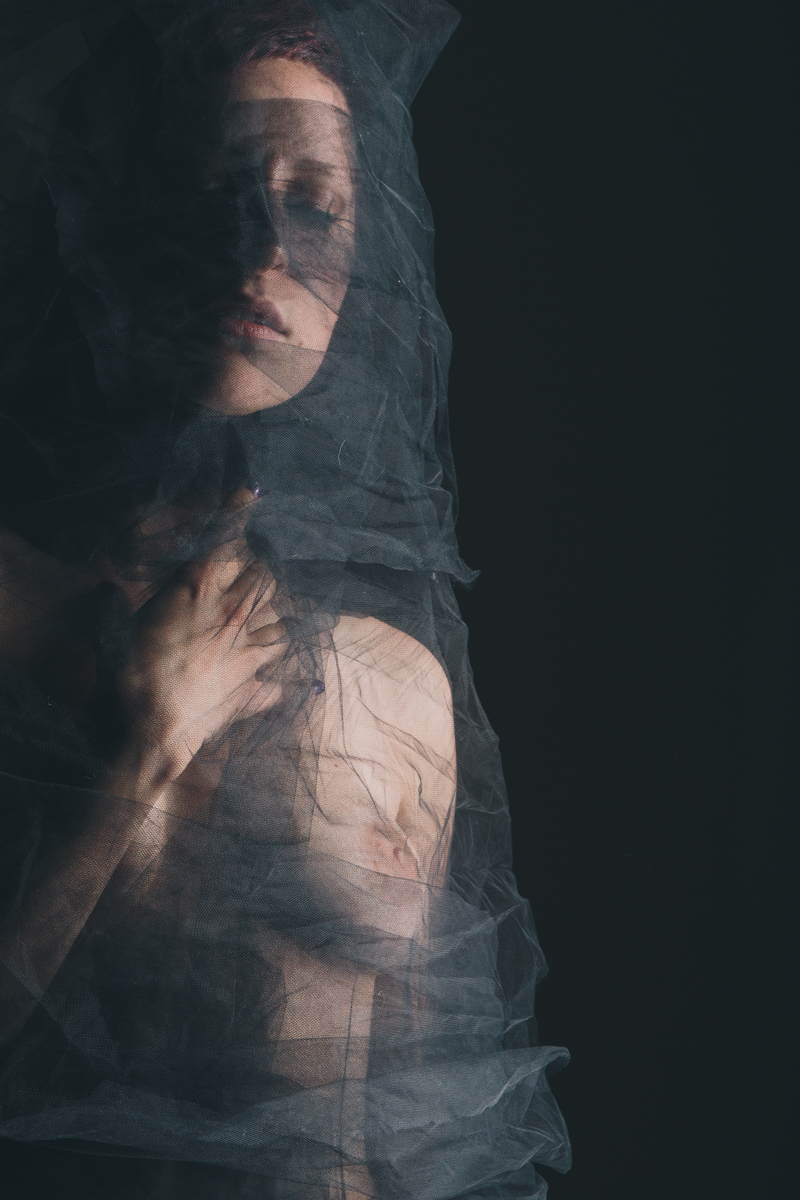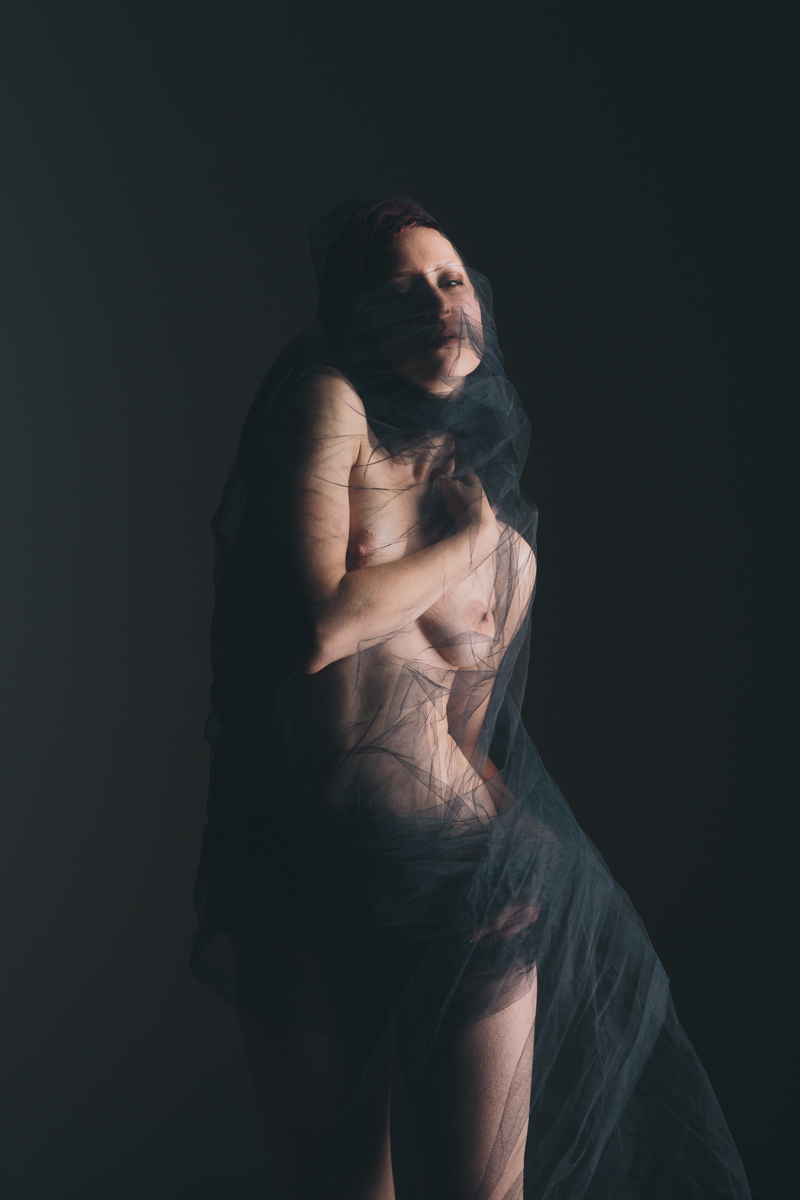 I would love to hear from you how you like this collection. Any comment and feedback are very much appreciated. Tomorrow, I will be sharing another new set of collection so please come visit my site again. Besides, don't forget to "Like" my Facebook page to get the latest update of all my work or you can also use the buttons below to share it.
See you tomorrow!