Welcome back! I am so overwhelmed that Collection 1 – Simplicity has received a very good response; there has been a lot of feedback, both positive and criticism, and have created some discussion about the series. Thank you so much for the support.
The second collection of the Figurative Art 10 Days Series is going to be a lot more subtle compare to the previous collection, which was not anything too wild but fairly calm. This collection might be considered as very "conservative".
Remain as one light source but a lot different from the previous collection, this light is a lot more pungent, almost like a spot light. The light falloff on the skin is quite dramatic, abrupt but still remain a little softness in the transition.
I remembered I once have a different opinion with a friend about figurative art. I personally find that showing body in a subtle way gives a lot more mysterious sexiness. Perhaps I have been watching too many movies that portray this kind of non-revealing sexiness, I have to admit that I am some what being brain-washed based on commercially acceptable standard, whereas my friend thinks that figurative art should be all nude. I believe there isn't a right or wrong answer, after all, art is very subjective and we do not need everyone to agree on our personal preferences. Even if there is really a disagreement from viewers, this collection will just fall into the next category – boudoir & glamour.
In this collection, the focal point is model – Beatrix Mae's red lipstick, they have caught my eyes the moment she put it on. I couldn't help to follow them and wanted to embrace the red. Using a black tulle to give her a mysterious sexiness, it adds a little Lux element into the photo. The end result turn out amazingly sexy, velvety, and classy. Going through this mysterious collection is like holding your breathe till the end, and then exhale it all out. Editing wise, the light source has already created a strong contrast to the photos, a slight enhancement of the colour adds a touch of richness to the entire collection. I can see this photos hanged in a jazzy lounge while guests enjoying their cosmopolitan (I personally like a quality whiskey one the rock).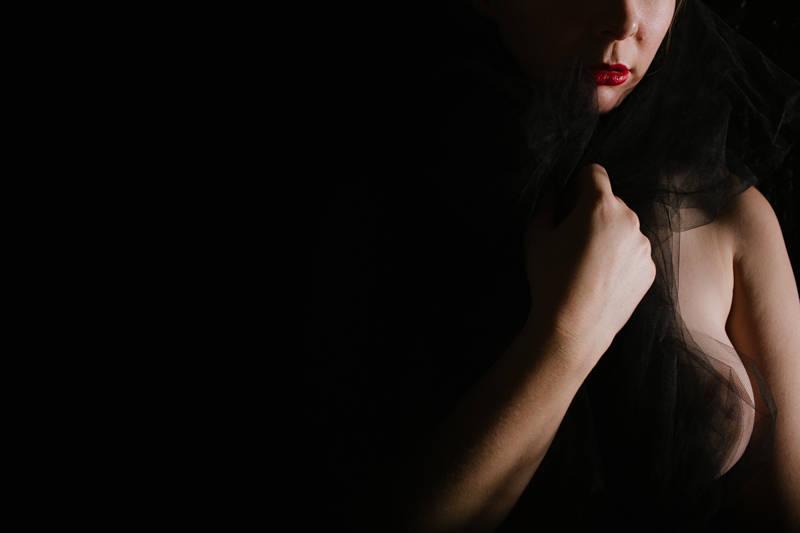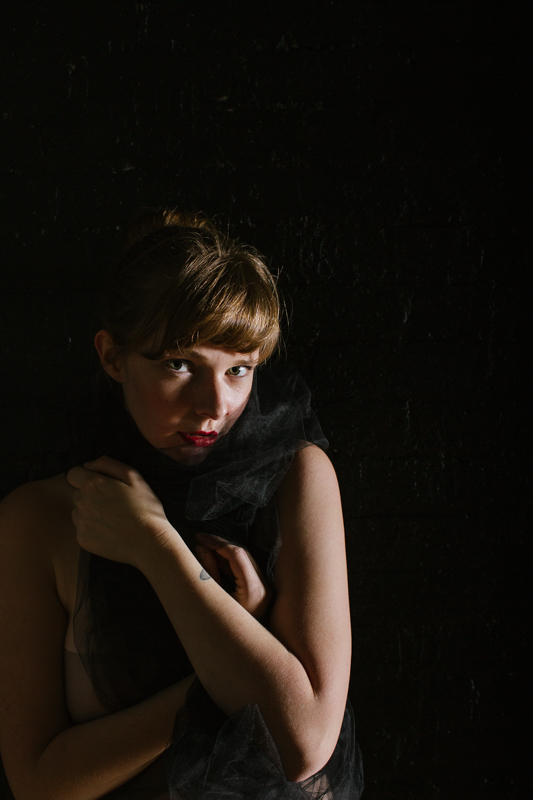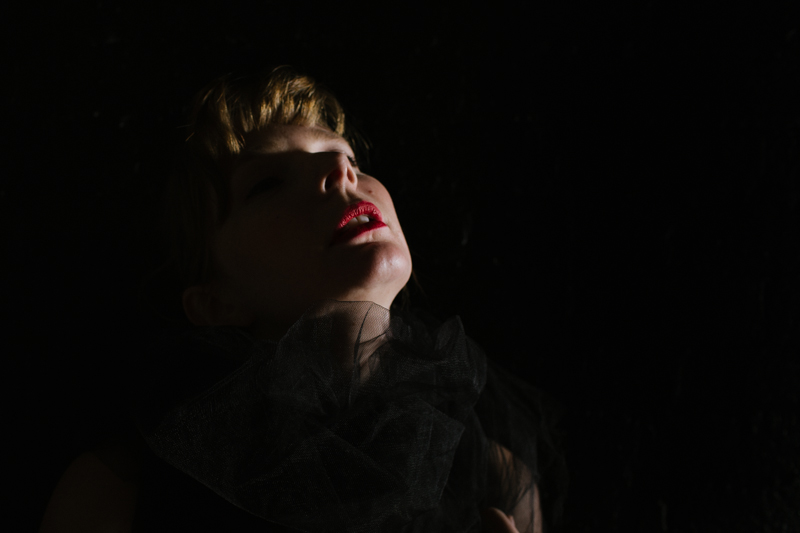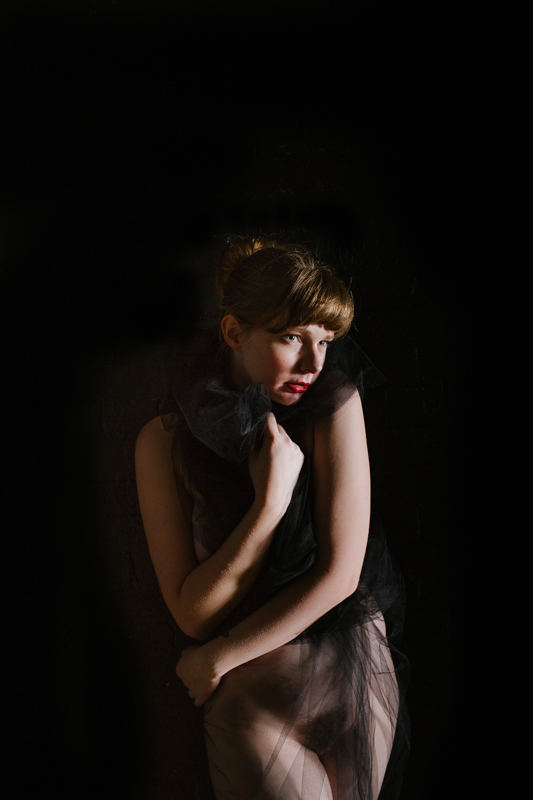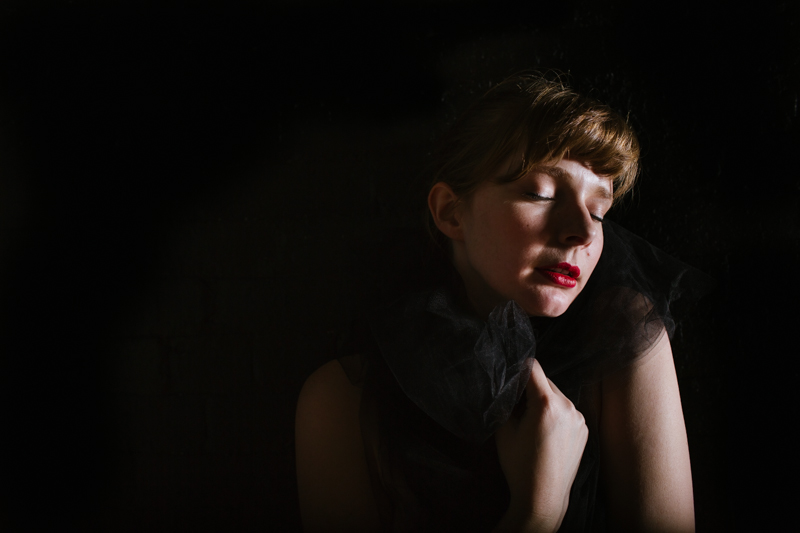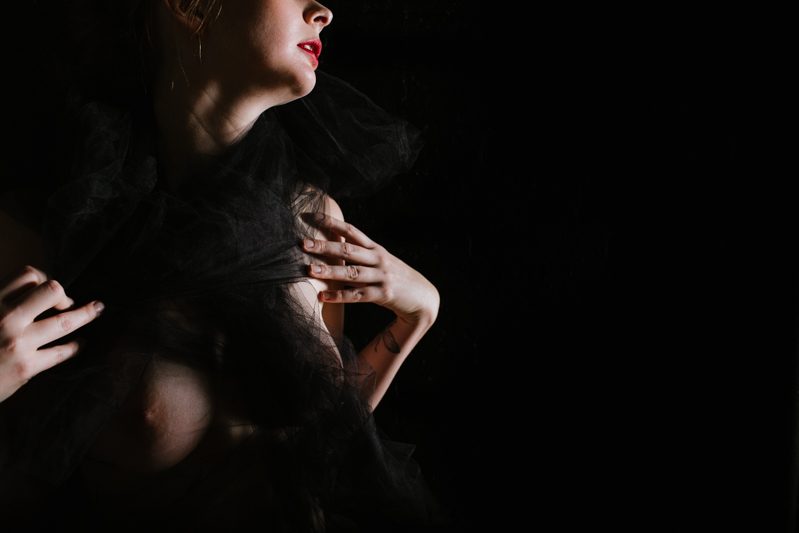 I would love to hear from you how you like this collection. Any comment and feedback are very much appreciated. Tomorrow, I will be sharing another new set of collection so please come visit my site again. Besides, don't forget to "Like" my Facebook page to get the latest update of all my work or you can also use the buttons below to share it.
See you tomorrow!